Have you ever wanted something that no-one else has?
That real "one of a kind" piece?
A project bag that's virtually a piece of art in itself?
Look no further!
Launching in June is a new collaboration for The Little Grey Girl.
I love working with other creatives to bring you fantastic, limited, unique, must-have products.
Back in March I launched the first in a series of Luxury Bags starting with the drawstring which featured lining pockets and suede handles. This range will be growing slowly offering more styles and sizes.
This new collaboration however takes luxury to a whole new level as the fabric used is hand-woven by ClaraPeggoty Weaving.
Nicky, of ClaraPeggoty Weaving, and I decided

"why just knit with hand dyed yarns?
Why not also use them for the bags we store our beloved projects in?".
So each bag will be woven with hand-dyed, indie yarns and other mediums. Each piece of woven fabric is designed and woven on a rigid heddle loom by hand, making each piece unique and unrepeatable.
The bags are made using the highest quality indie yarns & fabrics. All bags come with inside pockets for those notions, patterns and extras you inevitably need, and luxury suede handles.
Contrast bases will be in a variety of fabrics including Wool, Waxed Cotton, Canvas as a few examples, each description will include details of the bag fabric, yarn colourways and extras used.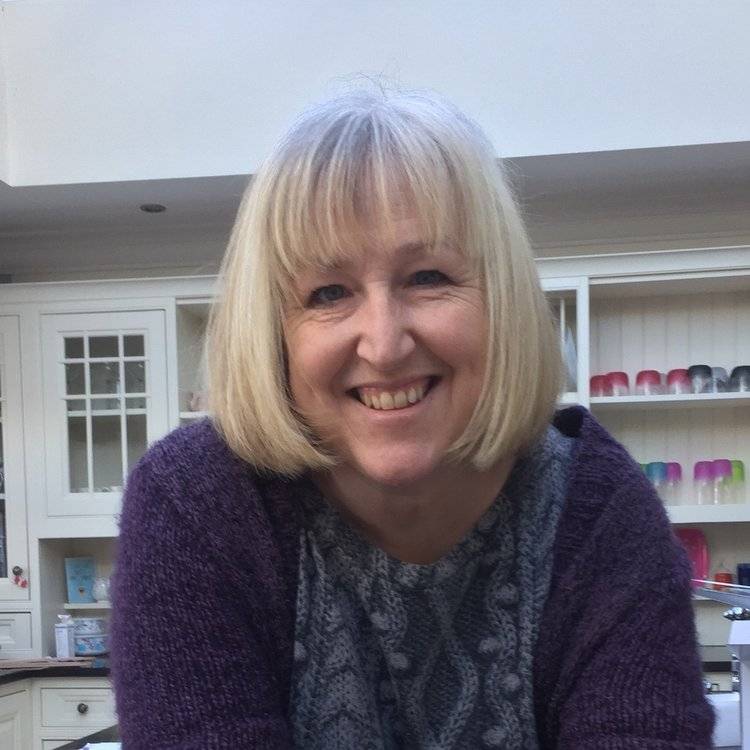 So let's meet Nicky of ClaraPeggoty Weaving
Based on the South Coast of the UK, I began my love-affair with yarn several years ago when I taught myself to crochet, and dusted off my childhood knitting knowledge. Hand-processing fleece, natural-dyeing and spinning followed, and then, of course, weaving. I quickly built a collection of various sizes of rigid heddle looms, and create wall-hangings, blankets, cushions, table mats, table runners and throws, as well as scarves and shawls.
The simplicity of the rigid heddle loom - my looms of choice - enables me to play around with a huge variety of patterns and yarns, and over the past few years I have found myself weaving with all sorts of fibres and mixes, including handspun yarns (my favourite), fabric scraps, organic cotton and even old plastic bags!
My design process is all about texture, followed closely by colour. I love to experiment, and more often than not the end product of fabric is a combination of planning and organic, on-the-loom ideas. I have worked with many independent yarn dyers to produce a range of textiles and accessories, so teaming up with The Little Grey Girl was not only a delight, but a natural progression whereby we can share our skills to produce some really unique, luxury project bags.
To see more about me and my work, head to: www.clarapeggotyweaving.co.uk or have a look at my Instagram feed on @clarapeggoty